CAWI is the acronym for Computer Assisted Web Interviewing.
A Web survey is part of a methodology based on a questionnaire provided to the respondent with a link, a panel, or a website. It's considered the most economical way to collect survey data because you don't need CATI or CAPI interviewers, devices, or extra tools.
For all these reasons, web surveys – also called online questionnaires – are one of the most common methods to collect information.
When you're opting for the CAWI market research and data collection method, all the attention is on the questionnaire design because the response rate is directly linked to the quality of the questionnaire itself.
Main advantages of the CAWI methodology
The CAWI method can be convenient for several reasons:
tailored questionnaire : if the questionnaire is well designed, it will automatically manage the path of the question using logic conditions like display or skip logic;
more clarity: the questionnaire can be structured to facilitate comprehension and increase the response rate;
guides: you can insert instructions to help the respondent to understand and complete the survey to make up for the lack of an interviewer's presence;
reduced costs: there are no costs involved for electronic devices;
reduced time: the time needed to analyze the data is reduced because those data are available in real-time to the admin database.

CAWI Survey softwares like IdSurvey, allow you to have real-time survey reports and statistics of collected data and email campaigns.
The most powerful survey software, loved by professionals.
Some aspects not to be underestimated of the CAWI method
When you reduce survey costs, you have to reckon some inevitable disadvantages that can jeopardize your survey research quality.
One of those could be the lack of an interviewer for the survey respondents. Other disadvantages to keep in mind: not everybody has an internet connection: the target will be wide but not universal; with online surveys you may lose the respondent's attention and get low quality or partial surveys.
The perfect CAWI questionnaire
The most important step of a web assisted interview is the questionnaire design.
It has to be carefully studied and tested before sending it out to respondents. In this paragraph we'll give you some practical tips on designing the perfect questionnaire.
Data collection and priority
You have to define your research goal.
Questionnaire format
The questionnaire should start with a short introduction to inform the respondent on survey purposes
Clean and engaging layout 
And the use of multimedia may increase the number of completed interviews. IdSurvey makes you choose and customize optimized ready to use templates.
Questionnaire length
As a general rule, the questionnaire shouldn't exceed 5 minutes.
 Test: get feedback on the questionnaire to make it better, easier, or more elaborated.
Question types
It's crucial to pick the best answer. There are numerous options you can choose from:
single select: the respondent has to click on the button correspondent to the desired answer. All other options will be excluded;
multiple choice: the question allows multiple answers;
dropdown menu: clicking on the answer area you'll be able to display a dropdown menu containing all possible answers. Just one answer is possible;
open answer: they allow the interviewees to write their answers.
rating scale: a simple scale is used (for example: Poor, Fair, Good, Very good, Excellent);
"smart" answers: many software, like IdSurvey, allow you to use sliders, comparing sliders, rating, and drag&drop.
Distribution methods of the CAWI questionnaire
Below we report the methods of distribution of the questionnaire most used in the CAWI methodology.
Univocal link distribution
Univocal distribution requires a different link for each respondent. The online survey software can link respondents profiles in the database with interviews completed.
This procedure is useful to get information like who completed the survey and who didn't complete it.
Tracking survey responses is crucial to perform mass actions on the database, for example to send a reminder to those who didn't answer the questionnaire.
Univocal link distribution is also useful when you work with quotas based on data already known.
Let's see an example: we want to complete 1000 interviews, half for females and half for males. When the quota is full, the online survey tool will stop unnecessary interviews (called over quota).
If we know the gender in advance, the software will stop respondents of a full quota with an alert, avoiding useless interviews.
When quotas are based on existing data, the univocal distribution is essential for the system to discard irrelevant contacts in real-time.
You can avoid to send emails to irrelevant respondents using a unique feature in IdSurvey. This characteristic optimizes survey distribution and saves you a lot of time and money.
The most powerful survey software, loved by professionals.
In anonymous distribution there's no connection between the respondent and the interview.
This method is useful when you have to guarantee anonymity to your respondents. In this case all the contacts will use the same link to log in. It can be published in a website, in social media, or sent via email.
It's good to remember that anonymous distribution doesn't prevent the same respondent answering the same questionnaire multiple times and corrupting final data.
How is the distribution made with a CAWI platform?
Email and SMS
You can send invites to a list of respondents with email or SMS. A software with an integrated sender also gives you information on opened emails or, for example, on people who didn't receive the email because of a full mailbox or a wrong email, and more.
Carefully selecting the online survey software is fundamental because just a few of them have the integrated email feature. This integration is crucial for an easy management of the entire survey. In some of these software you can also schedule automatic reminders to all respondents who didn't answer the survey. 
Public link
You can publish the link on any website or social media. This method is frequently used along with anonymous distribution.
Panel
A panel is a container of outlined respondents that you can invite to your surveys. We consider a representative sample to be a panel. Panels can be a useful tool to conduct frequent surveys.
The term panel is used today to define any list of respondents available to join and answer surveys in exchange for prizes or money. There are several services of this kind as Toluna and Cint that offer their respondents surveys of any nature.
There is also specific software to manage your panel. For example, a company can create a panel with its customers to design marketing strategies, check customer feedback, or test a new product or brand.
Surveys based on panels perfectly integrate with CAWI methodology because they can considerably increase the response rate. Almost any CAWI system can interact with panel services. But be careful: just some of those can make the procedure simple allowing you to set everything up in a few clicks!
CAWI methodology on mobile
Another issue is the compatibility with most common devices: more than 35-40% of respondents open the questionnaire directly from their smartphone or tablet. To improve their experience, we recommend designing matrix questions with just a few columns to avoid unpractical (not to say impossible) questionnaire compilation. Not all CAWI surveys system offer responsive designs. IdSurvey guarantees the best performance: the entire system is natively responsive
How to manage the contacts list
The quality of the contacts is crucial when you're doing CAWI online surveys. Just think about the fact that you may require to send more than 100,000 invitations to complete 1,000 interviews. To overcome this issue there are a lot of strategies.
For example, if the contacts are part of a customer list, they'll probably be more likely to complete the interview because they're aware of the importance of their answers. Panels are another valid option: more and more companies are using them. They will help you to get a list of profiled contacts (e.g. tv service subscribers, supermarket chain customers) and to manage prizes to assign to people who complete the questionnaire. Using these two strategies, you may be able to cut down the invitations from 100,000 to 5,000 to get your 1,000 completed interviews.
It's also undeniable that administering questionnaires to loyal customers will improve the quality of collected data. The increasing value assigned to contact list quality generated a real profiled contacts trade. This business gave life to services like Toluna or Cint. But you have to be careful: using these services doesn't always guarantee a good quality of data collected. We'll see this topic in detail in one of our following posts.
Discover the advantages of IdSurvey for companies​​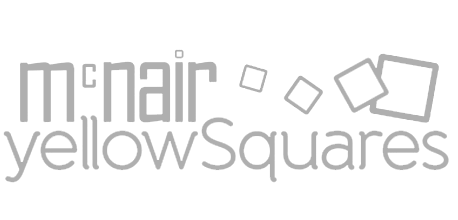 The integrated SMS and email tool assist us to maximize response rates on our mix-mode surveys. During the lockdowns we managed to quickly and easily transition and scale up our work from home staff due to the browser based software. With IdSurvey we have replaced our old data entry software – and are now able to data enter 1000s of paper. We regularly run mix-mode paper and online surveys using one single contact database.
Data quality of a CAWI market research
In CAWI surveys, it's crucial to monitor data quality and reliability. While the survey is ongoing, it is advisable to check complete and partial interviews. So you can verify if complex (or lengthy) questions may cause higher levels of dropout or may lead the respondent to random and rushed answers.
Questionnaire quality can be evaluated during the data analysis process: By examining compilation time, you can exclude data that will compromise the survey result. Another important piece of information is the level of satisfaction of respondents. You can insert a rating question at the end of the interview or compare the number of completed questionnaires to the number of drops out.
Monitoring and fixing questionnaire deficiencies are decisive to collect reliable data for high-quality analysis.To sum up, to creat
e an effective web survey you have to be highly meticulous and follow specific rules that will help you obtain great results at a low cost.
The most powerful survey software, loved by professionals.