The Market Research Software popular among professionals
IdSurvey is a market research software designed to create and manage surveys for market research and data collection. It's really flexible and allows you to choose the best strategy for business planning and new launch of products and services. In fact, the collected data are immediately available for the creation of statistics and reports. Design in depth interviews with IdSurvey advanced market research tools and collect primary information for your business. This is one of the many reasons why IdSurvey is the market research software that big or small businesses prefer to use.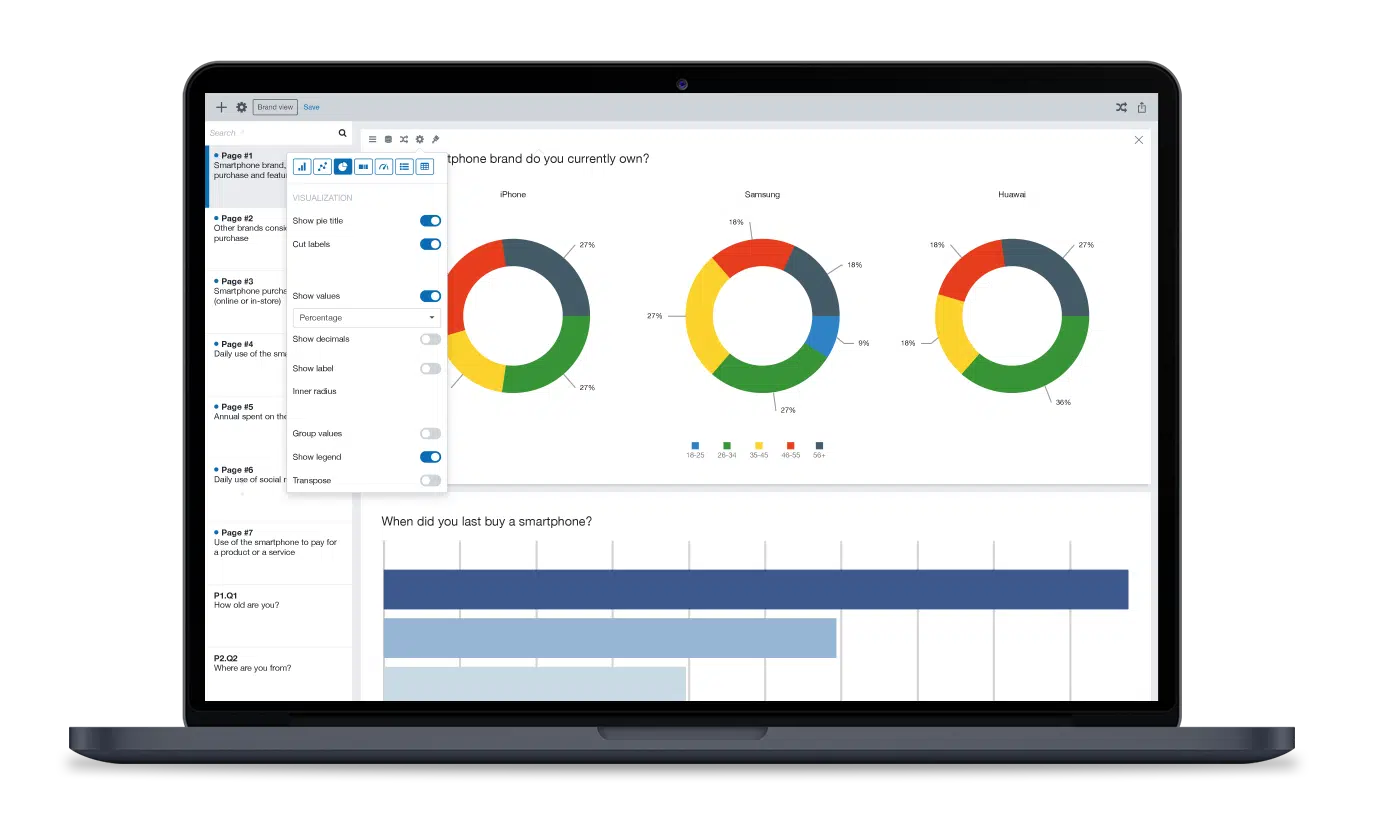 A market research platform for any need
With the IdSurvey you can manage market research online, by phone and offline, for the most diverse purposes:
Choose the survey type that best suits your market research
With IdSurvey you can choose the most suitable methodology for your market research surveys, from the distribution of the questionnaire to data collection, simply by activating the software modules with a click:
The most powerful survey software, loved by professionals.
Advanced Market Research Tools
IdSurvey is equipped with advanced market research tools that combine simplicity with the power of the engine. So you have endless possibilities while creating the questionnaire to conduct market research and gather information you need.
IDCODE
Create the questionnaire using both the intuitive GUI and IdCode. In fact, IdCode works in parallel with the GUI. So you will be able to use both at the same time, while quickly learning the syntax.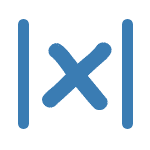 VARIABLES
You can create endless variables to program dynamic rules or to simply collect further data. For example, variables can change the flow of the interview or be recalled using TextPiping.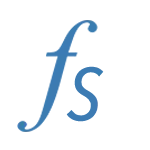 FLOWSCRIPT
FlowScript is a tool to create complex rules in no time. For example, create loops, generate variables or interact with other surveys or third-part instruments.
Amazing feedback from our customers around the world.
"Great CATI software and excellent customer service - they provide you with customized training and technical assistance to make sure your projects are successful. They offer a fast turnaround to questions and their support team is amazing."
"The most sophisticated software for opinion polls and market research. User friendly interface, no need for additional experts."
"We found in IdSurvey the perfect partner for us. IdSurvey is the software that completely covers our company's needs in terms of data collection. You can choose from a variety of licenses that suit any kind of business, from the smallest to the largest."
"The software combines an easy to use GUI with the possibility to write the questionnaire in code, this makes it fast and easy to create complex surveys. The software feels stable and the uptime on our hosted version has been 100% for us."
"I overcome the limitations I found in the tools I used before IdSurvey. Powerful and easy to use, with a very knowledgeable and flexible support team. The possibilities of use are almost limitless."
"The way IdSurvey handles issues is outstanding. It is very well documented and very fast. The staff is professional and helpful at all times."
"Powerful and easy to use software for collecting data and designing surveys. I love IdSurvey and I would recommend it to anyone doing surveys."
"When we first started using IdSurvey, we were amazed by the clean interface and ease of use of the system. IdSurvey provides us with robust sample management . Programing questionnaires has never been easier!"
Real time survey results analysis
Check results and market research survey progress with dashboard and survey reports updated in real time. Analyze data by choosing themes and graphs, cross-check questions and variables. In addition, export the survey results in commonly used formats for research reports. For example, export in Excel, SPSS, Triple-S, CSV or TXT.
Give us your market research projects
Sometimes you need to delegate your projects in order to focus your energies on other initiatives. So the IdSurvey team will support you every step of the way.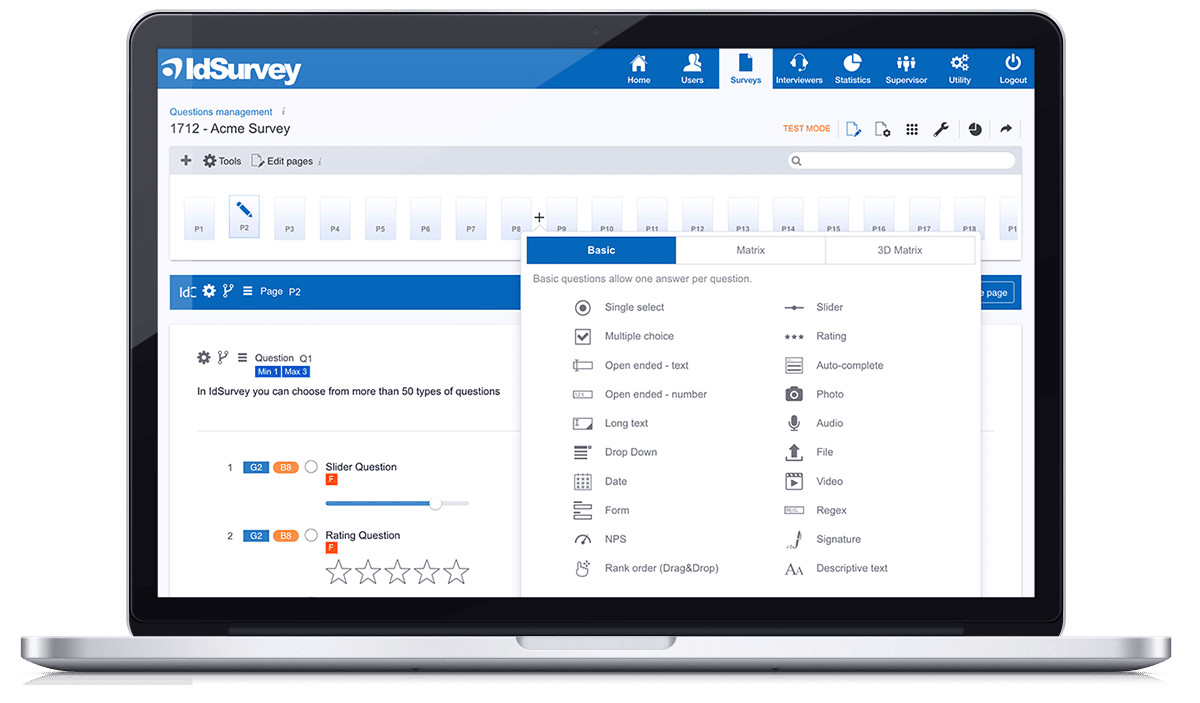 What is market research?
Market research is the process of gathering, analyzing, and interpreting information about a particular market, industry, or product/service in order to make informed business decisions. It involves collecting data on consumer behavior, trends, preferences, and needs, as well as information on competitors, pricing, and other market factors. Market research can be conducted through various methods such as surveys, focus groups, interviews, and data analysis. The insights gained from market research can help businesses identify new opportunities, understand their target audience better, and make strategic decisions to improve their products, services, and marketing efforts.
How to conduct market research?
To do a market research, you need to follow a step process. Let's see what the most important steps are:

Define your research objectives: Clearly define what you want to achieve through your research. This will help you stay focused and make sure that your research is relevant to your business goals.

Identify your target audience: Determine the group of people you want to study or get information from. This could include customers, potential customers, or industry experts.

Determine your research methodology: Choose the research method that best suits your research objectives and target audience. Methods could include surveys, focus groups, interviews, or observational studies.

Create your research instrument: Develop the tools you'll use to collect your data, such as a questionnaire, discussion guide, or observation checklist.

Collect data: Implement your research methodology and collect data from your target audience with a data collection software, like IdSurvey.

Analyze data: Once you have collected data, analyze it to identify patterns, trends, and insights.

Draw conclusions and make recommendations: Based on your data analysis, draw conclusions about your research and make recommendations for your business. These could include changes to your marketing strategy, improvements to your products or services, or adjustments to your business practices.

Communicate findings: Share your research findings with stakeholders and others who can benefit from your insights.

By following these steps, you can conduct effective market research that provides valuable insights for your business.
Why is market research important?
Market research is important for several reasons:

Identifying customer needs: Market research helps businesses understand what their customers want and need, which enables them to create products and services that better meet those needs.

Assessing market potential: Market research allows businesses to evaluate the potential size of their target market, identify market trends, and assess the potential demand for their products or services.

Understanding competitors: Market research helps businesses understand who their competitors are, what they offer, and how they position themselves in the market. This enables businesses to differentiate themselves and create unique value propositions.

Making informed decisions: Market research provides businesses with the information they need to make informed decisions about product development, pricing, marketing strategies, and other key business decisions.

Reducing risk: Market research helps businesses minimize the risk of failure by identifying potential problems and opportunities early on. This enables businesses to adjust their strategies and make course corrections before investing significant resources.

Overall, market research provides businesses with valuable insights that can help them improve their products and services, better meet customer needs, and ultimately achieve greater success in the marketplace.