Build trusted customer relationships thanks to bank surveys
Use the best of bank surveys and questionnaires and win customers and prospects with an omnichannel experience. With IdSurvey, you can create unique experiences for customers, prospects, and employees by increasing the trust and reputation of products, services, and your brand. Manage every touch point with a banking survey software capable of promoting acquisition, loyalty and real long-term value.
IdSurvey helps your bank survey to:
Collect feedback
With IdSurvey you can find out how customers perceive your products and services, and improve the experience to maintain high satisfaction. Analyze your bank survey results to make informed decisions and improve your business.
Retain customers
Always stay in touch with customers wherever they are. Ensure an optimal, smooth customer experience by constantly monitoring and improving it. Create tailored services and strengthen trust in your bank.
Make decisions
Make informed decisions by identifying each customer's satisfaction or dissatisfaction. Thanks to analytics and reports, you can analyze the collected data, discover insights, and make targeted decisions.
All methodologies in one software.
IdSurvey is a versatile feedback collection software for the banking industry, offering several options for distributing your surveys, including online, telephone or face-to-face surveys, or even mixed mode.
The most powerful survey software, loved by professionals.
IdSurvey, the banking survey software with endless applications
Monitor and analyze the customer and employee experience and make it excellent
Bank survey questionnaire
Amazing feedback from our customers around the world.
"Great CATI software and excellent customer service - they provide you with customized training and technical assistance to make sure your projects are successful. They offer a fast turnaround to questions and their support team is amazing."
"The most sophisticated software for opinion polls and market research. User friendly interface, no need for additional experts."
"We found in IdSurvey the perfect partner for us. IdSurvey is the software that completely covers our company's needs in terms of data collection. You can choose from a variety of licenses that suit any kind of business, from the smallest to the largest."
"The software combines an easy to use GUI with the possibility to write the questionnaire in code, this makes it fast and easy to create complex surveys. The software feels stable and the uptime on our hosted version has been 100% for us."
"I overcome the limitations I found in the tools I used before IdSurvey. Powerful and easy to use, with a very knowledgeable and flexible support team. The possibilities of use are almost limitless."
"The way IdSurvey handles issues is outstanding. It is very well documented and very fast. The staff is professional and helpful at all times."
"Powerful and easy to use software for collecting data and designing surveys. I love IdSurvey and I would recommend it to anyone doing surveys."
"When we first started using IdSurvey, we were amazed by the clean interface and ease of use of the system. IdSurvey provides us with robust sample management . Programing questionnaires has never been easier!"
The safe and simple solution for banks and credit unions
Identify touch points with your customers and optimize the user experience by taking it to a premium level. Collect, analyze and convert data into immediately useful information with one scalable and secure software.
Multiple sources
You can choose the data collection method that best suits your project and gather information from a variety of sources. It includes advanced tools to customize every aspect of deployment.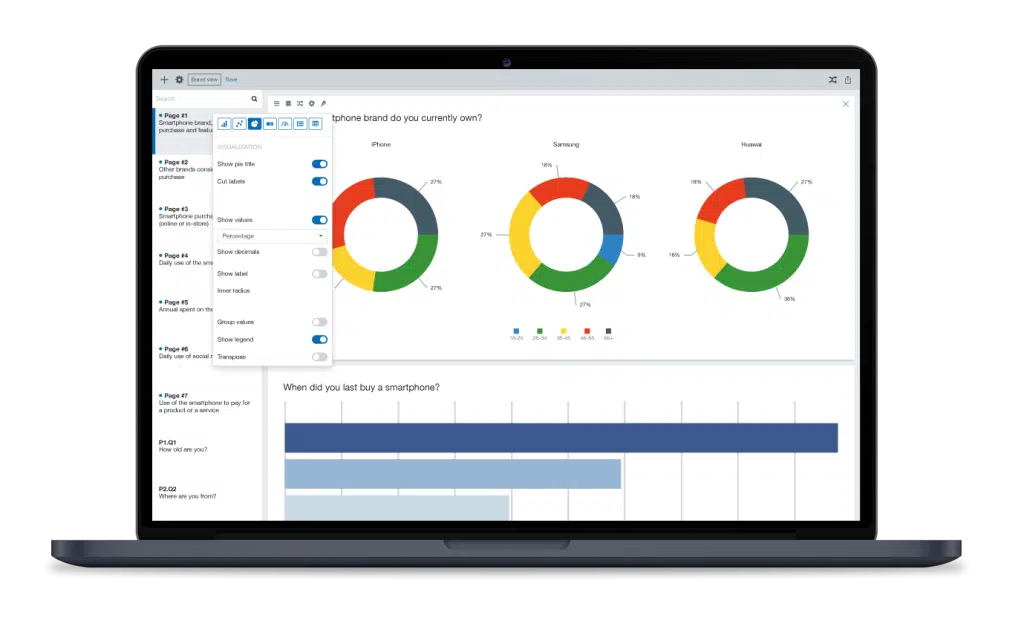 Real-time analysis
With IdSurvey you can create tailored reports based on survey results. Data processing occurs in real time and ensures up-to-date reports that are always accessible from any web browser.
PCI DSS-certified hosting
IdSurvey's OnCloud infrastructure is optimized for security and maximum service efficiency, with a smooth user experience and high availability even during peak usage.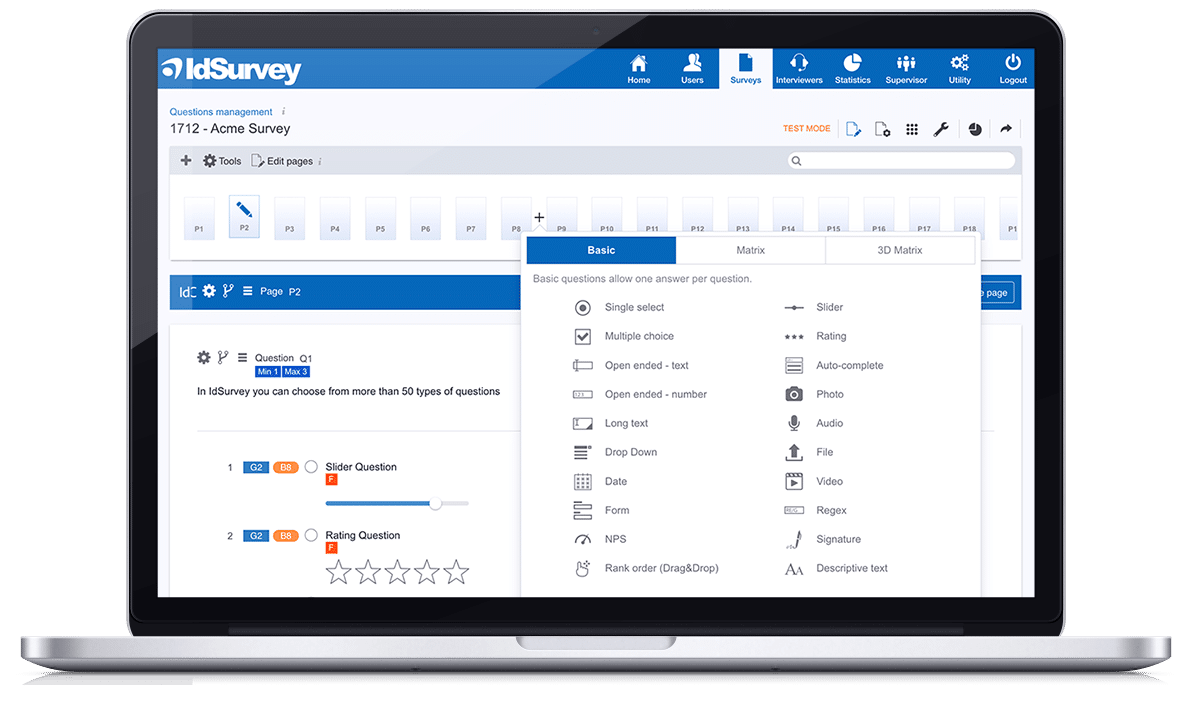 Easy to use
With IdSurvey, you can create questionnaires with no need of programming skills. You can choose from countless question types, add dynamic text and implement even complex logic rules in just a few clicks.
Customizations
The IdSurvey team is ready to meet all your needs for customization, development of new functions, or integrations with external software. We will analyze your requests and develop functions tailored to you.
The most powerful survey software, loved by professionals.